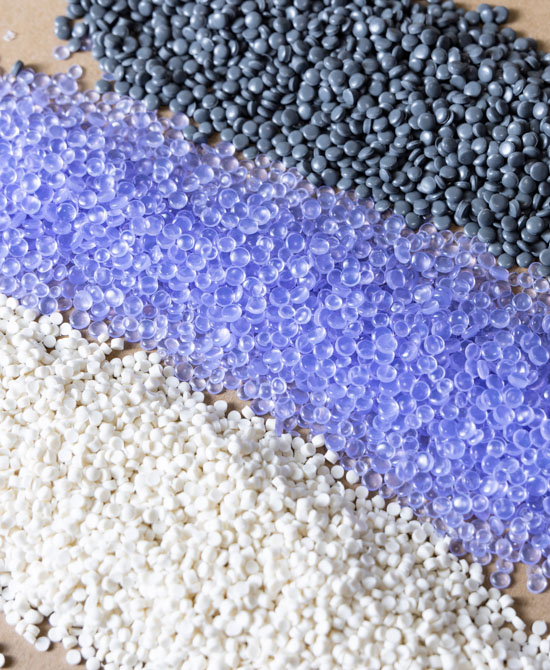 About GEON® Performance Solutions
GEON® Performance Solutions is a global leader in plastic compounded solutions and the leading brand in PVC compounds. We offer a range of formulated PP and other TPOs, contract manufacturing solutions and strategic manufacturing services.
Locations
Serving Market Around the World
With headquarters in Westlake, Ohio, GEON operates 11 manufacturing facilities across North America and in DongGuan, China with our Solutions Center in Avon Lake, OH.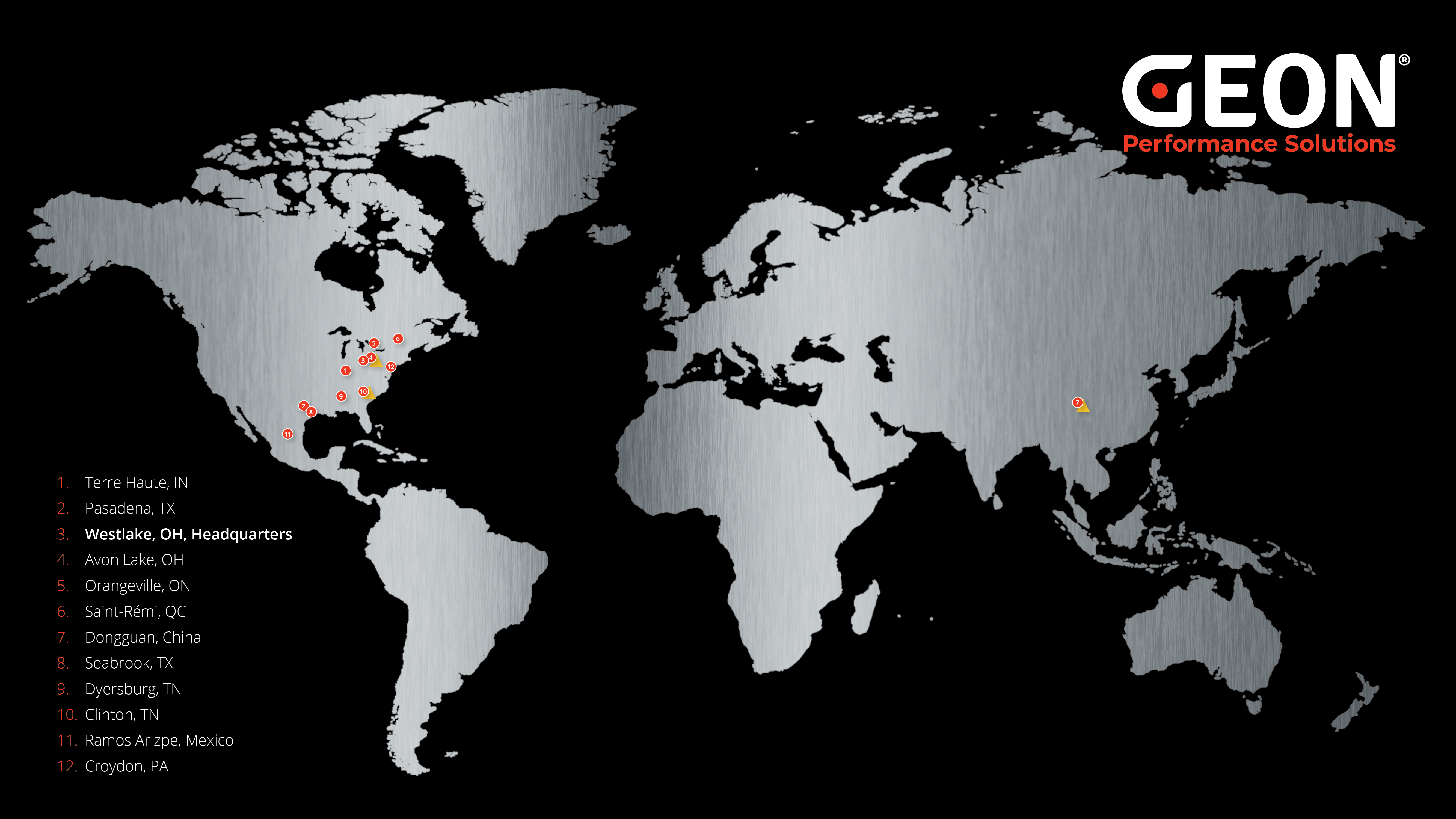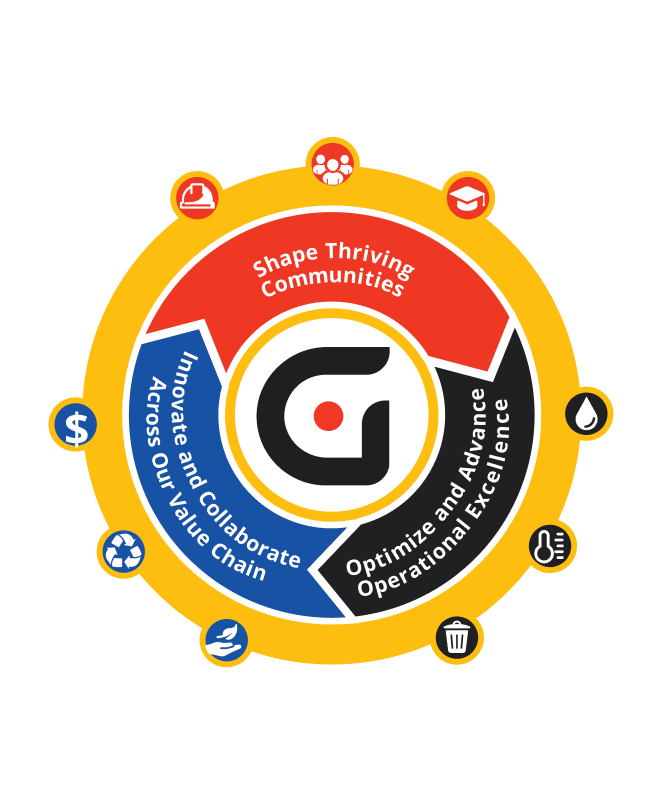 Sustainability
At GEON, we maximize shared value by serving all stakeholders and acting in ways that create a more sustainable future. In all we do, we strive to be essential to our customers, rewarding to our associates, generous to our communities and profitable to our owners, while enhancing the environmental sustainability of our operations and products.
We are GEON Nation. Driven by our values:
Win together
Create opportunities
Pay it forward
Customer-Focused Quality Management
Our quality management system ensures our customers experience business continuity, continuous improvement and quality supply. Through the adoption of Lean Six Sigma practices, our customers benefit from cohesive operating procedures and greater satisfaction.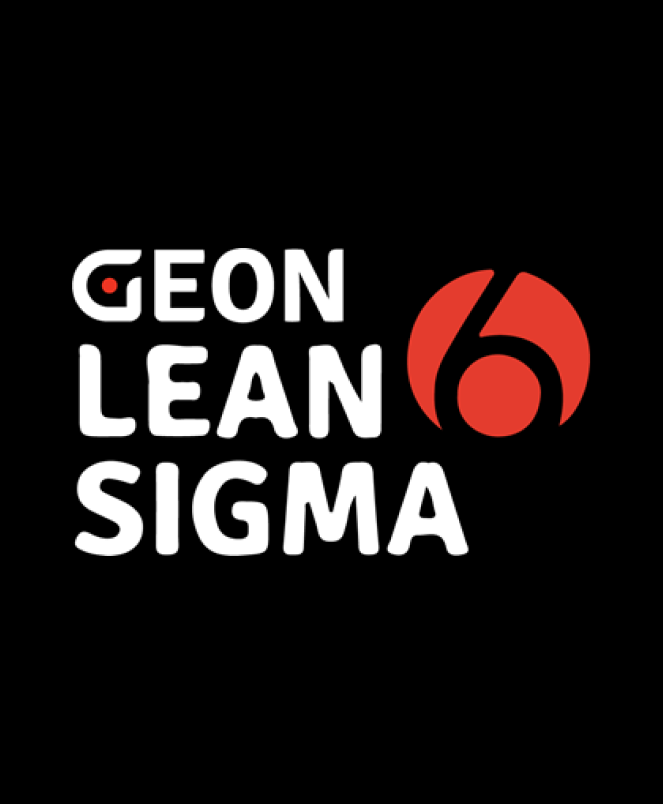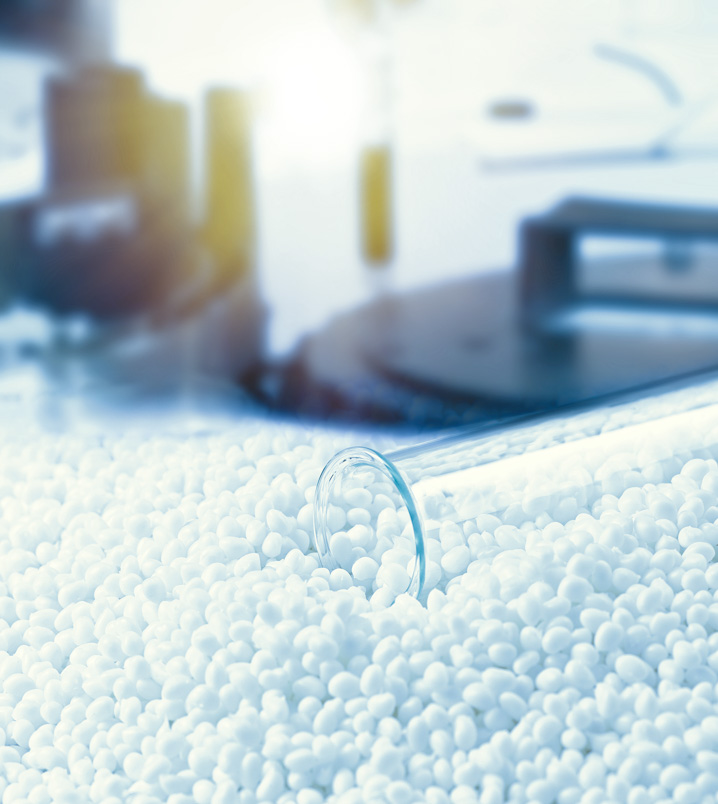 Committed to Manufacturing and Supply Chain Excellence
At the heart of GEON's ability to deliver value is a commitment to the highest standards in manufacturing, quality and supply chain reliability. With GEON's tradition as an innovator in performance material manufacturing solutions, we integrate seamlessly into our customers' supply chains and production processes. We are a reliable partner helping grow and sustain their business.
Submit Supplier 10 x 2024 Idea
Careers
At GEON, our people are creating the future of performance materials, and we invite you to join us on our journey.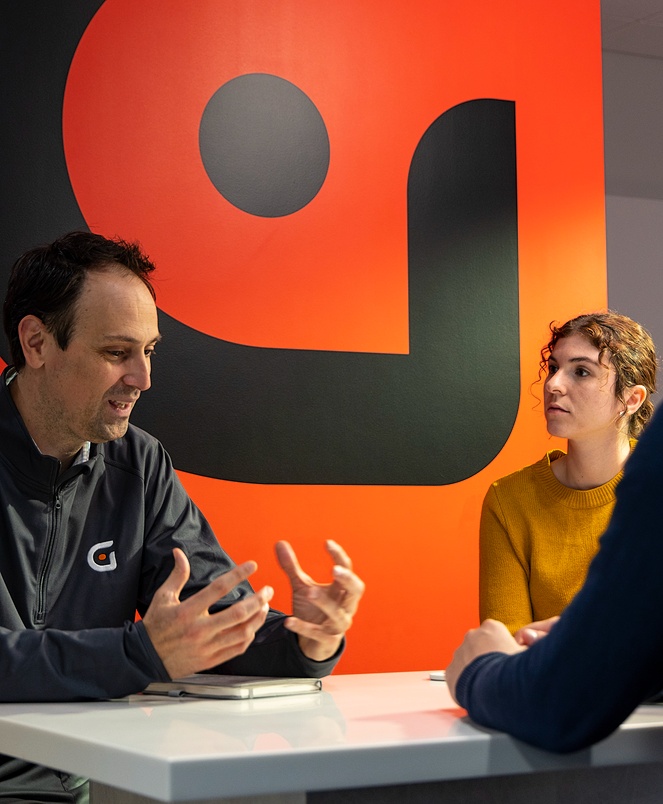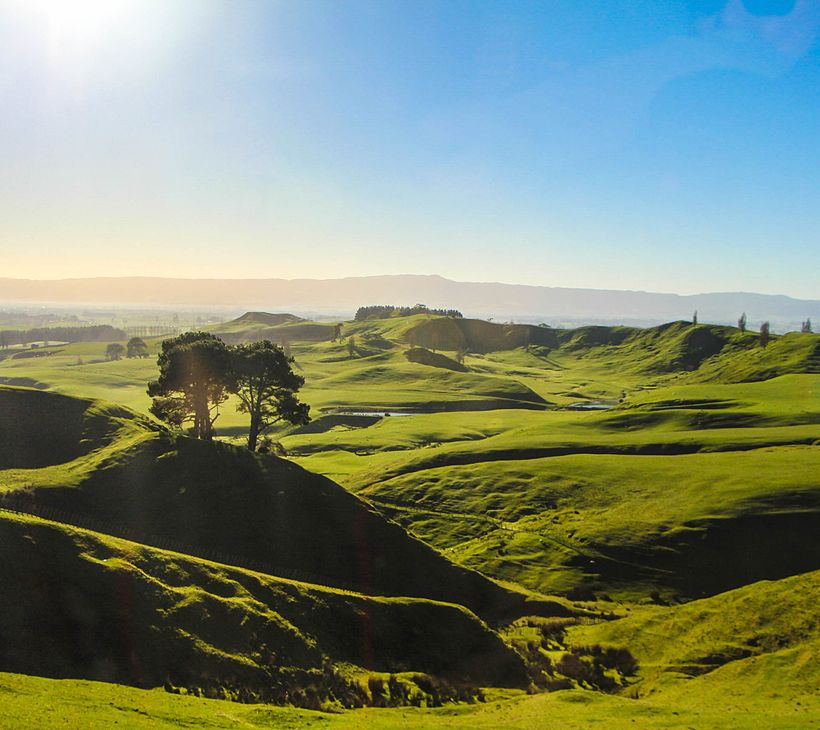 Environment, Health and Safety
While ensuring associates are safe and healthy are our top priorities, being responsible stewards of the environment is a close second. Our bold environment and sustainability goals and strict safety and compliance standards reduce our footprint and make accidents and injuries rare.
Code of Conduct
Our reputation as a global leader in performance materials was built on integrity, excellence and innovation. This reputation demands high standards from all GEON associates — no matter where the location or position they hold.
We hold ourselves and others to high ethical and professional standards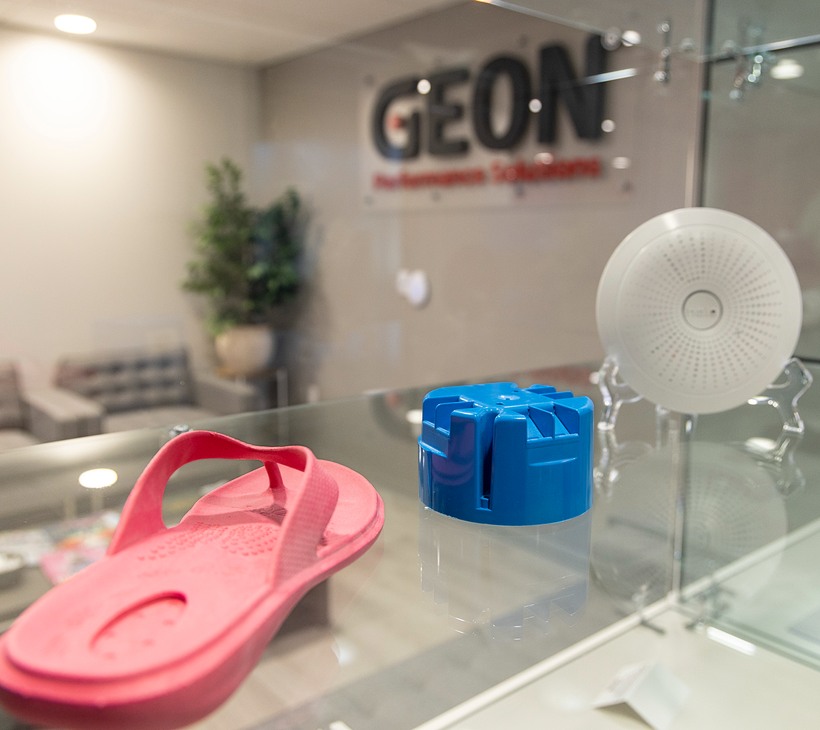 Our Partners, Industry Memberships and Designations
American Chemistry Council (ACC) Member
ACC Responsible Care Designation
Vinyl Sustainability Council Member
+Vantage Vinyl™, VSC's initiative for Vinyl Sustainability
Member of The Wire Association International (WAI)
Plastic Pipe and Fitting Association (PPFA) Member
Wire and Cable Manufacturers Alliance (WCMA) Member