Environment, Health and Safety
We are committed to keeping our associates safe and protecting the environment.
Exceptional environment, health and safety (EHS) performance is a core value. We strive to ensure the safety and health of associates, customers, communities and the environment in which we operate. We do this by making EHS a priority on and off the job and through aggressive goals that drive performance.
Environment
In a resource-constrained world, our environmental policy is focused on reducing the impact of our operations by optimizing the use of natural resources, saving energy and associated emissions, minimizing waste and preventing pollution.
Operating Efficiently
We are reducing our overall electrical consumption and carbon impact and investing in renewable energy resources.
Our goal: By 2030, 95% of total energy consumed will be sourced from renewable energy.
Our goal: Reduce electrical consumption per pound of product by 25% by 2030.
Reducing Our Impact
We apply principles of continuous improvement to avoid or reduce waste, recycle waste streams and, wherever necessary, dispose of waste in an environmentally acceptable manner. We're also focused on designing products that use fewer materials, resources and incorporate recycled materials.
Our goal: Reduce solid waste to landfills by 25% by 2030.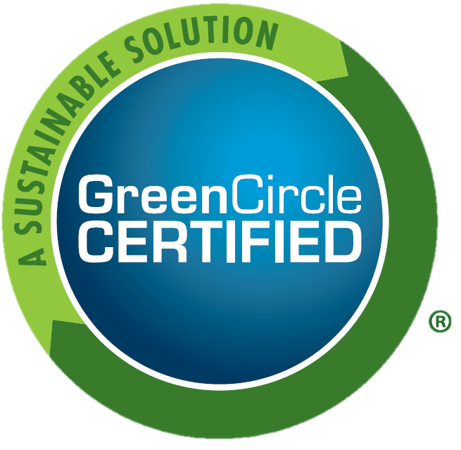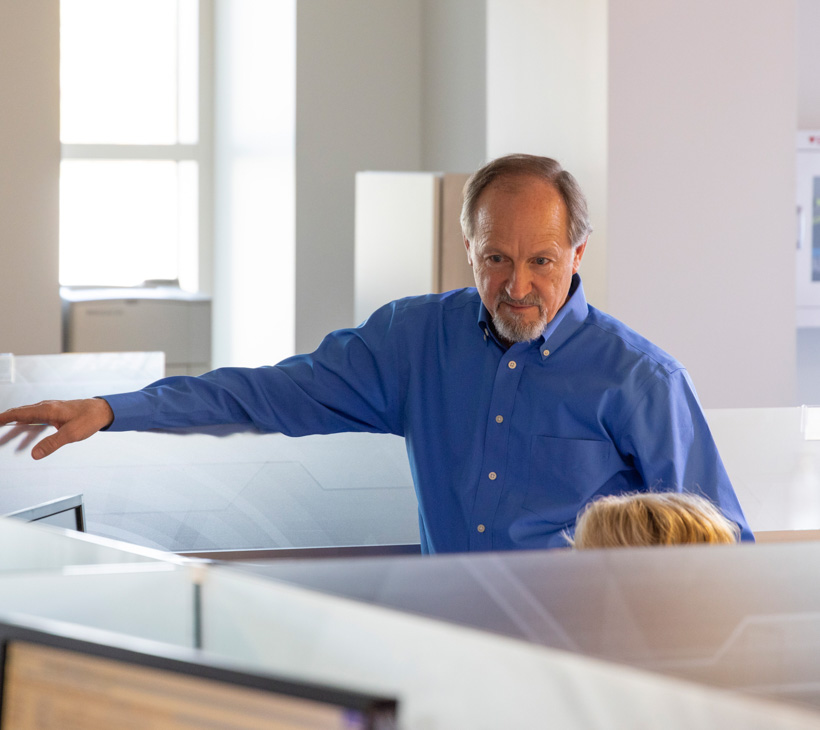 Health
The safety and well-being of associates are our most important responsibilities. Our outstanding health insurance options come with added perks like health risk assessments, coaching programs and preventative medical exams. Important services are also offered to all associates even if they're not enrolled in GEON's medical plan. These include counseling sessions, 24/7 telehealth support and identity theft recovery, among other things.
All associates on the plant floor follow standard noise and heat protection requirements and practice safe handling of chemicals. This includes hearing protection, noise reduction efforts and respiratory protection equipment when necessary.
Safety
In addition to complying with government regulations around the world, GEON has systems in place to identify, track, report and improve workplace safety. We see compliance standards as a starting point and have corporate procedures that go beyond the standards and legislative requirements in the countries in which we operate.
Risk Assessment
An enterprise-wide risk prevention program uses annual corporate audits, internal self-assessments, hazard hunts, on-floor safety contacts, safety committees, observational programs, and process- and task-based formal operations to identify, prevent and reduce risks.
Our goal: Achieve a recordable injury rate of 0.2 by 2030.
(According to the Bureau of Labor Statistics, the average injury rate of companies in the NAICS code of 325991 (Custom Compounding of Purchased Resins) is 5.1.)
Safe Handling
We have processes in place to ensure our products are safe when used as intended. All raw materials and finished products are subjected to numerous assessments and tests to ensure a high level of safety during production, use and disposal. Each site also has either weekly or pre-shift safety meetings where additional safety material is covered as needed.
Emergency Preparedness
An enterprise-wide crisis management program includes tools and communications to support emergency response, employee and community safety, disaster recovery and business continuity. Each site annually coordinates with local fire departments to conduct safety drills.

Our Commitment to Responsible Care®
Responsible Care is the American Chemistry Council's (ACC's) comprehensive health, safety, security and environmental performance improvement initiative. As an ACC member and Responsible Care partner company, we implement Responsible Care to effectively manage operations and products, and respond to stakeholder concerns.
Regular audits by a third-party assess conformance to the following metrics:
Air Quality
Energy Efficiency & Energy Diversity
Greenhouse Gas Impact
Water Management
Workforce Diversity & Inclusion
Engagement & Empowerment
Product Safety
Supply Chain Management
Circularity