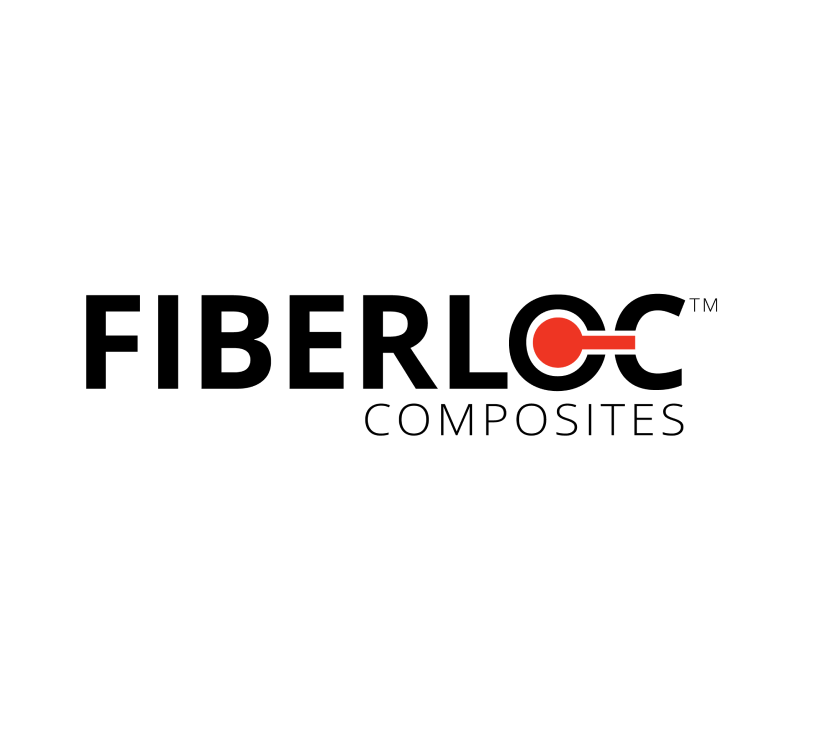 GEON® Fiberloc™ Composites
Technology Designed for Both Injection Molding and Extrusion Applications
Fiberloc™ Optimal and Fiberloc™ Extreme™ composites have proprietary low wear technology that provides up to 50 percent reduction in wear versus traditional glass composites.
Design Stronger, More Durable, Lighter Weight Components While Reducing Your Energy and Product Lifecycle Costs.
Increase your competitive advantage by using parts made from PVC Composite
Other engineered thermoplastics may meet your strength and stiffness requirements but aren't designed for extrusion. GEON Fiberloc™ Optimal™ and Extreme™ composites are designed to meet your exact product specifications without damaging your equipment. Either grade can be easily drilled, cut or machined on standard equipment or joined by standard welding techniques.
Reduction in Wear
Results in up to a 50 percent reduction in wear versus traditional glass composites – extending equipment life and increasing productivity
Efficiency & Performance
Exceptional strength-to-weight ratio for improved efficiency and cost savings
Increased Heat Distortion Temperature (HDT)
Corrosion and fatigue resistance, even under extreme temperatures, for longer product life
Thermal Stability
Low coefficient of linear thermal expansion (CLTE) suitable for applications subjected to hot/cold cycles
Design Freedom
Enables unlimited lengths and design capabilities for easier part consolidation and lower assembly costs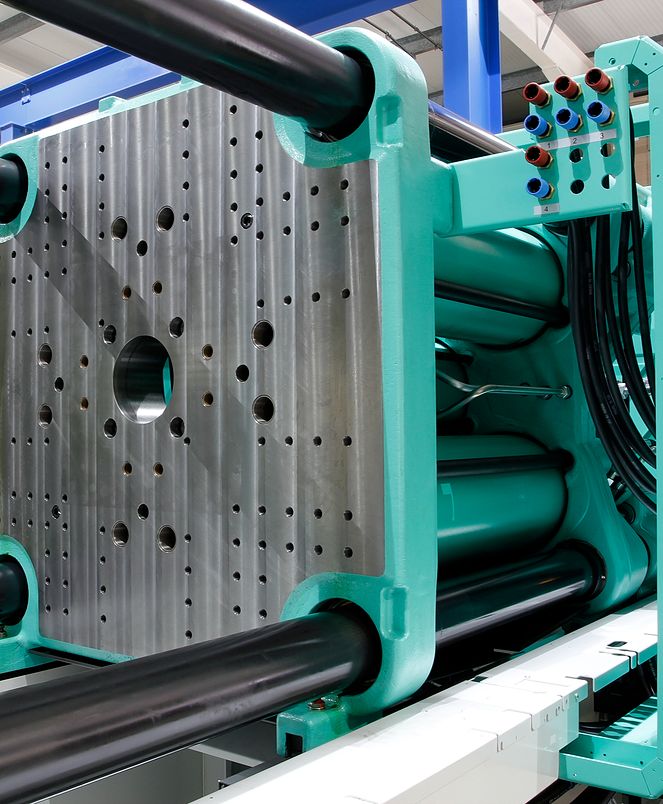 EXCEPTIONAL STRENGTH-TO-WEIGHT RATIO = IMPROVED EFFICIENCY, COST SAVINGS
Fiberloc Composites can have up to 75% lower specific gravity than steel and up to 25% lower specific gravity than aluminum, replacing less energy-efficient materials without compromising performance.
75%
lower specific gravity than steel
Up to 25%
lower specific gravity than aluminum
Increased Processability and Loading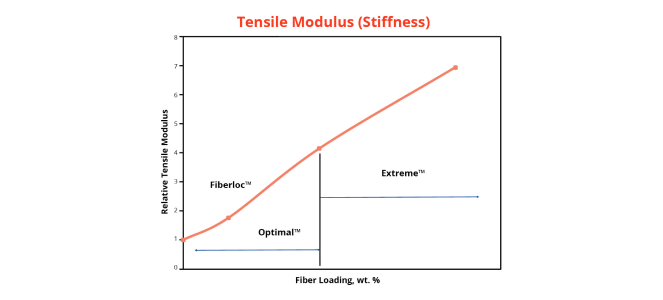 Fiberloc™ Optimal™ Products: tensile modulus up to 1000 ksi
Fiberloc™ Extreme™ Products: tensile modulus higher than 1000 ksi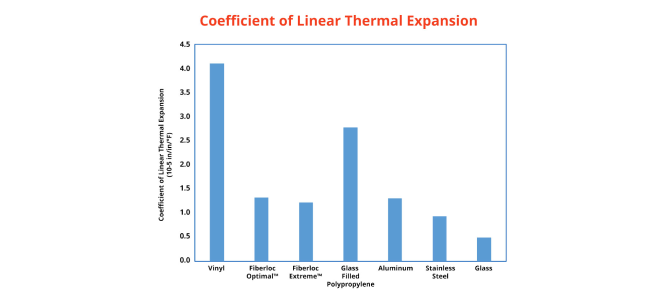 Fiberloc™ composites exhibit low coefficient of linear thermal expansion (CLTE) suitable for applications subjected to hot/cold cycles
Fiberloc™ composites can achieve CLTE comparable to aluminum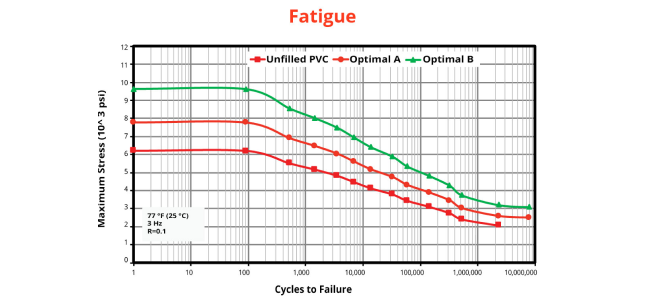 Glass fiber reinforcement can improve the ultimate tensile strength of the vinyl matrix, which is maintained over the entire cycling range out to a million cycles
The composites with higher loading of fiber content exhibit better fatigue resistance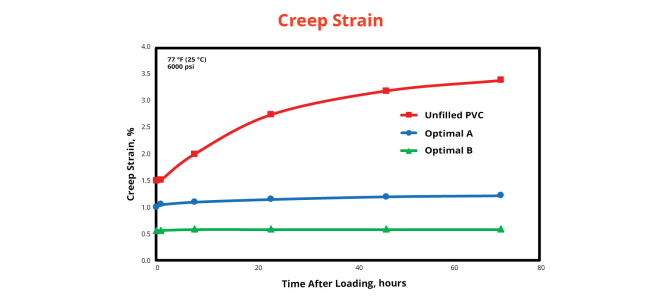 Fiberloc™ composites show excellent resistance to deformation under high loads over extended periods of time
Resistance to deformation improves with increasing fiber loading
Fiberloc™ Optimal™ Products: tensile modulus up to 1000 ksi
Fiberloc™ Extreme™ Products: tensile modulus higher than 1000 ksi

Fiberloc™ composites exhibit low coefficient of linear thermal expansion (CLTE) suitable for applications subjected to hot/cold cycles
Fiberloc™ composites can achieve CLTE comparable to aluminum

Glass fiber reinforcement can improve the ultimate tensile strength of the vinyl matrix, which is maintained over the entire cycling range out to a million cycles
The composites with higher loading of fiber content exhibit better fatigue resistance

Fiberloc™ composites show excellent resistance to deformation under high loads over extended periods of time
Resistance to deformation improves with increasing fiber loading
GEON® Fiberloc™ Composites Are Ideal for These Market Applications