Lighting Manufacturer Creates Award-Winning Design with Polymer Technology
Lighting Manufacturer Creates Award-Winning Design with Polymer Technology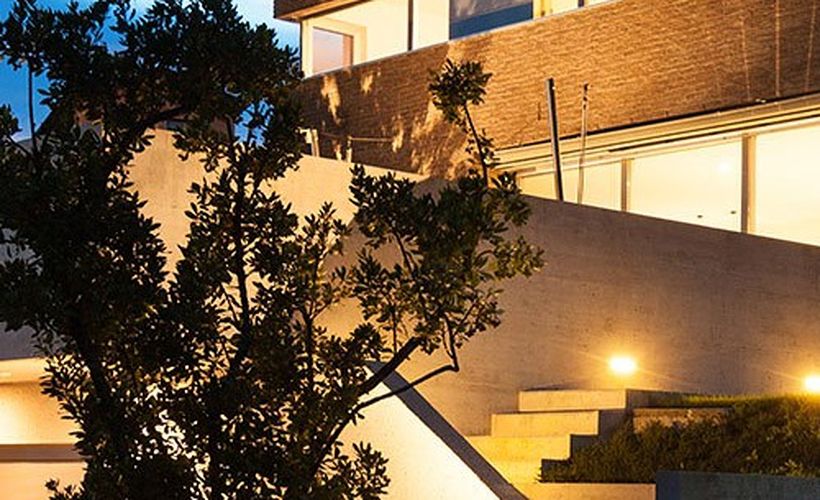 Challenge
Hinkley Lighting needed to break the design constraints of traditional luminaire materials for a new LED landscape light.
Metal and glass have been the material of choice, but lighting designers may omit complex elements, which can be too costly, not durable enough or difficult for production. Hinkley understood the potential for polymers to bridge this gap.
Lighting manufacturers have historically shied away from polymers due to challenges of heat generated by non-LED lighting technologies. This particular application for the landscape light, often referred to as "hardscape" lighting, poses unique challenges for polymers due to its outdoor setting of temperature extremes and weather exposure. While metal and glass have some proven performance in this environment, most polymers require numerous additives to achieve the UV stability, flame retardance, and long term color stability inherent to traditional materials. These additives can be expensive and limiting to long term color performance.
Solutions
Hinkley engaged GEON® to understand the possibilities of creating their first polymer luminaire.
Technical designers from both companies met to discuss design and performance requirements for the new product. GEON proposed rigid PVC compounds to address the requirements of the luminaire housing. GEON Rigid PVC offers long term color hold, UV stability and thin-wall 5VA flame retardance to meet the technical requirements. Unlike other polymer compounds, rigid vinyl's inherent flame retardance and UV resistance require minimal amounts and reduced types of additives in order to maintain long lasting color and protection for the LEDs and electronics. So final parts have performance comparable to metal, without being susceptible to issues such as corrosion of such metal.
In order to achieve their design vision, Hinkley leveraged GEON's engineering and molding expertise. Tooling design can be one of the most challenging aspects to polymer molding. As industry leaders, GEON provided recommendations to minimize visible mold lines and gates in the final part. The result is an exceptionally bold and durable product which highlight the modern design of the luminaire.
Impact
The collaboration resulted in the award winning NuVi™ hardscape luminaire, which features a textured housing in multiple brilliant finishes. The durability of GEON Rigid PVC complements the beautiful design to provide low maintenance performance and many years of lasting color.
In addition to high quality aesthetics, GEON's design guidance helped reduce the production cost by over 25% compared to metal! The development of NuVi highlights the design potential of polymers in future lighting technology. Due to its commercial success, a second, bigger iteration of the NuVi hardscape light is underway.