OEM Requests Guidance for Material Selection and Tooling Design & Finds Seamless Transition to Global Expansion
A project under pressure for an accelerated launch date was no match for a solid partnership with the GEON team.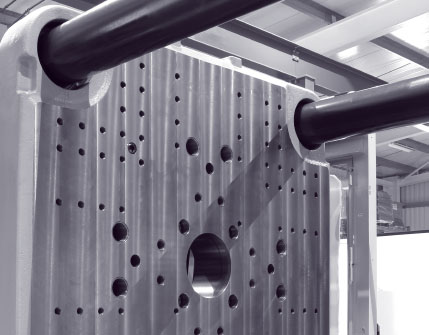 Challenge
An OEM in the electrical building and construction space won a new application requiring UL263 certification. The manufacturing location for this product would launch in China with plans to expand globally in North America.
Having limited experience in developing a product for this specific application, the OEM requested guidance from GEON for material selection and design of tooling and end product testing. The project was under pressure for an accelerated launch date and needed help to meet their targeted production schedule.
Solutions
Drawing on experience in developing UL listed products, GEON responded with two material formulation recommendations for customer trials. In addition to supplying the raw materials for the trials, GEON used simulation analysis to determine the proper tool design, recommending areas for improvement in strength and flame performance.
In China, GEON's technical and operations team worked directly with the manufacturer, on site for customer trials, process guidance, test set up and analysis of results.
Impact
The manufacturer was able to quickly create tooling under design recommendations from GEON, which resulted in quick trials and UL test approval meeting the manufacturers targeted production schedule, setting up seamless transition to global expansion.