Total Climate Control: GEON Products for Transportation HVAC Systems
Enhanced Polyolefin Technology Usage in HVAC/Climate Control Modules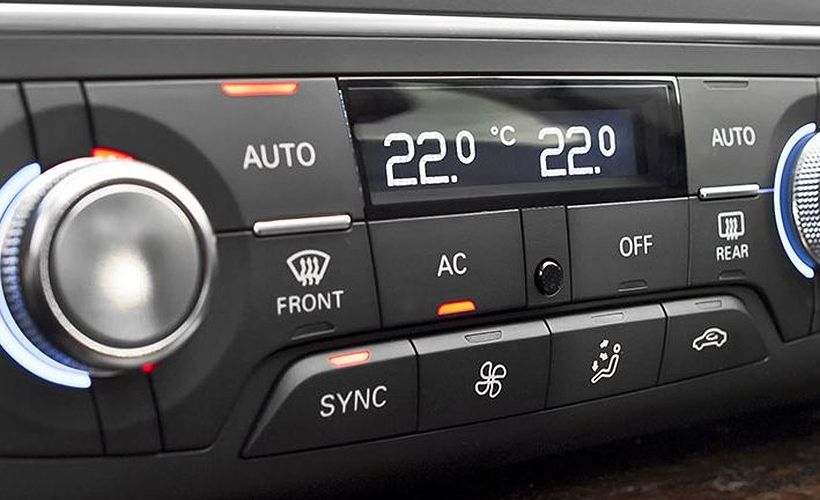 Challenge
Occupant comfort is a key customer desire in passenger vehicles. Automakers and major climate control Tier suppliers face a multitude of challenges in meeting this customer metric. Customer satisfiers include multizone temperature control, low "time to comfort," low odor, low noise and refreshing air quality. OEMs value low mass, systems with low energy consumption and low system cost. Tier suppliers face pressures such as long term reliability, system performance over the range of ambient and cabin temperatures, and ease of manufacturing.
HVAC modules are assembled from many sub-components, such as a case or housing, fan, actuating levers and linkages, separators, and doors, with each individual part having their own dimensional, thermal and performance requirements.
Solutions
GEON RESILIENCE® PP, a line of polypropylene materials fulfill a wide variety of dimensional, thermal and performance requirements. With a variety of reinforcements, such as talc, mica and glass, available in a range of filler percentages, as well as heat-stabilized resins, optimal materials can be selected to accommodate the range of requirements. Materials with lower levels of reinforcement have been developed to reduce material density enabling lightweighting, while still meeting performance requirements.
Included in the RESILIENCE PP portfolio is a low-odor talc-filled polypropylene grade polypropylene, specifically formulated to minimize unwanted odor while reducing VOC emissions.
GEON technical support can assist with material recommendations and processing support, to optimize cycle time and throughput.
Impact
GEON is a proud supplier of materials to the automotive HVAC/climate control module industry. A variety of GEON polypropylene materials are used throughout a HVAC module, selected for attributes needed for specific applications.
GEON is continuing to develop its material portfolio to meet the ever evolving trends, as evidenced by low-density and low-odor products.