New Technology Designed for Both Injection Molding and Extrusion Applications
Avon Lake, OH – January 21, 2020 – GEON® Performance Solutions ("GEON," "GPS" or the "Company"), a global leader in the formulation, development and manufacturing of performance polymer solutions, is relaunching Fiberloc™ Composites under the new GEON brand, as well as introducing two new Fiberloc™ composite formulations designed for use in both injection molding and extrusion applications. Both Fiberloc™ Optimal™ and Fiberloc™ Extreme™ have enhanced performance and strength as well as a new proprietary "low-wear" technology that provides up to 50 percent reduction in wear versus traditional glass composites.
"Fiberloc was introduced in the early 1990s, and for the last three decades, it has been used primarily for molding applications," said Larry Shaw, Chief Commercial Officer. "Now, GEON is delivering the next wave in composite technology – with Fiberloc solutions that meet our customers' desire for lightweighting, strength, durability, energy efficiency and improved sustainability even with extrusion applications. And GEON's broad Fiberloc product line ensures they can find a grade precisely suited to their unique needs."
Fiberloc™ uses a patented chemical coupling that provides improved mechanical performance over typical composites while offering cost and performance advantages over wood, metal, or aluminum. Customers who partner with GEON, also gain considerable cost advantages by utilizing GEON's material science, formulation expertise and industry-leading design services.
ABOUT GEON Performance Solutions
GEON Performance Solutions is a global leader in the formulation, development and manufacture of performance polymer solutions. With a portfolio of highly adaptable vinyl and polyolefin polymer technologies as well as a full-service manufacturing business, GEON combines three powerful traditions into a single, customer-focused business. GEON Performance Solutions is a leading innovator in the development of performance material solutions for a broad range of markets including appliances, building & construction, electronics, healthcare, transportation, wire & cable and more. GEON Performance Solutions has 1,100 global associates and 12 world class manufacturing plants with headquarters in a western suburb of Cleveland, Ohio. Please visit us at www.geon.com to learn more. GEON Performance Solutions is a portfolio company of SK Capital Partners.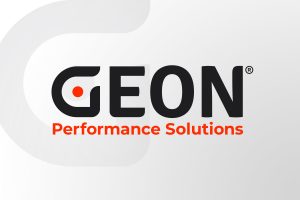 GEON Performance Solutions